Instagram has become one of the most popular social media platforms, with over 1 billion monthly active users. While Instagram started as a photo-sharing app, it has now evolved to include video content. Video content is now an integral part of Instagram, with businesses using it to engage with their audiences, promote their products, and build brand awareness. In this article, we'll look at some tips for how to upload videos to Instagram and choose the best marketing tools for your business.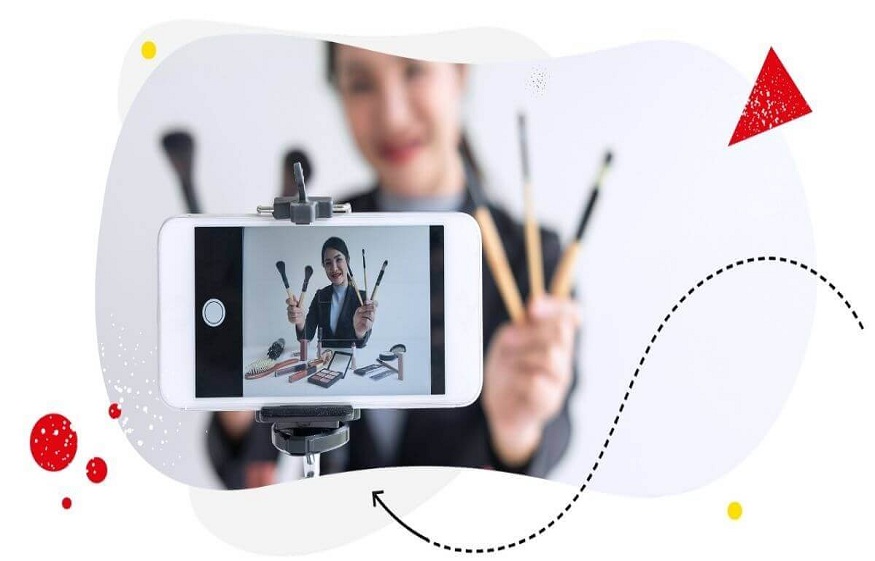 Understand Your Target Audience
Before you start creating video content, it's important to understand your target audience. Knowing your audience helps you create content that resonates with them, which increases the chances of them engaging with your content. Start by identifying your target audience's interests, demographics, and behaviors. This information will help you create content that's relevant to your target audience.
Uploading Videos on Instagram
When uploading videos to Instagram, it is essential to keep in mind the platform's video specifications. Videos should be between 3 and 60 seconds long and have a resolution of at least 720 pixels. Additionally, it is recommended to use vertical video format to optimize for mobile viewing.
To make your videos stand out, use eye-catching visuals, and make sure the first few seconds are attention-grabbing. Include captions or subtitles, as many people watch videos on Instagram with the sound off.
Create High-Quality Videos
The quality of your videos will play a significant role in how well they perform. Invest in a good camera and lighting equipment to ensure that your videos are of high quality. You can also use editing tools to enhance your videos, add filters, and make them more engaging.
Keep it Short and Sweet
Instagram videos have a time limit of 60 seconds, and research shows that videos that are 30 seconds or less tend to perform better. Keep your videos short and to the point, focusing on your key message. Use captions to convey additional information or context, as many viewers watch videos with the sound off.
Optimize Your Videos for Mobile
Most people access Instagram through their mobile devices, so it's essential to optimize your videos for mobile viewing. Use vertical videos, which take up more space on mobile screens and look more natural on Instagram. Make sure your videos are easy to load, and the file size is not too large.
Use Instagram's Built-in Video Tools
Instagram has several built-in video tools that you can use to enhance your content. For example, you can use Instagram's video editor to trim, crop, and add filters to your videos. You can also use Instagram's Boomerang app to create short, looping videos.
Choosing the Best Marketing Tools
To take your Instagram video marketing to the next level, you should consider using marketing tools that can help you create, edit, and analyze your video content. Some popular options include:
Instagram's built-in video editing tools –

Instagram offers a range of editing tools, including filters, music, and effects, that can help you enhance your videos.

Canva –

Canva is a graphic design tool that also offers templates for Instagram videos.

Hootsuite –

Hootsuite is a social media management tool that can help you schedule and publish your videos at the optimal times.

Later –

Later is an Instagram scheduling tool that allows you to plan, preview, and schedule your Instagram posts in advance.

VidIQ –

VidIQ is a YouTube and Instagram video optimization tool that can help you analyze your video performance and improve your video SEO.
Use Instagram Stories
Instagram Stories are a great way to showcase your brand and engage with your audience. You can use videos in your Instagram Stories to showcase your products, share behind-the-scenes content, and run promotions. Instagram Stories are also an excellent way to create a sense of urgency, as they disappear after 24 hours.
Use Hashtags
Hashtags are an excellent technique to boost the visibility of your Instagram content. Use relevant hashtags in your video captions to help your content reach a broader audience. You can also create a branded hashtag for your business to help users find your content easily.
Collaborate with Influencers
Collaborating with influencers can help increase your brand's visibility on Instagram. Look for influencers in your industry with a significant following and engage with them. You can ask them to feature your products or services in their videos or collaborate on a video campaign.
Use Instagram Ads
Instagram ads are a powerful tool for businesses looking to increase their reach and engagement on the platform. Instagram ads allow you to target specific audiences and create custom ad campaigns. You can choose from various ad formats, including video ads, carousel ads, and story ads.
Analyze Your Results
Finally, it's essential to analyze the performance of your Instagram videos regularly. Use Instagram's analytics tools to track your video views, engagement, and reach. Use this data to optimize your video content and improve your Instagram video marketing strategy.
Mastering Instagram video marketing takes time, effort, and the right tools. By understanding your target audience, creating high-quality videos, using Instagram marketing tools, and collaborating with influencers.